Make Big Commissions at The Speed Of LIGHT
with this Complete Done For You Service.
Get Instant Access Now and Make Money

Today:



7 NEW Done-for-You, Money-Making Commission Machines

You're getting SEVEN done-for-you Commission Machines created for you by Michael Cheney  himself. You just take each Machine and paste it to start getting commissions. Making money literally doesn't get any easier than this. If you can copy and paste you are over-qualified to do this. Seriously.

Proven Copy and Paste Multi-Thousand Dollar Promotions

You're getting your hands on the very same promotions Michael's used to rake in thousands and thousands of dollars. These are proven, patented and super-profitable promos you can swipe and deploy for maximum sales right away. This means lots of easy sales and lots of fast commissions for you.

Special Bonuses For Your Buyers Which Explode Your Earnings

You'll have buyers frantically pulling out their credit cards and buying through your affiliate link every time with these ready-made Bonuses. Forget buying crappy PLR or struggling trying to create a bonus for hours on end because Michael's giving you these money-making Bonuses ready to give away.
Exclusive Discounts Which Get You Lots of Easy Sales

You'll make rackloads of easy sales because Michael's secured exclusive discounts for you which you can pass onto your buyers. And nothing motivates people more than money. You'll witness the power of a true buying frenzy as people scramble to buy through your affiliate link giving you oodles of juicy commissions.

Get Instant Access Right Now and Make Money Today

You'll be inside the members area in a few seconds grabbing these SEVEN done-for-you Commission Machines. You just copy then paste the Machines and you can literally start making money today. Everything's done for you and you can be making your first commissions before today is over. Sweet.

Everything Done For You Using Michael's Proven Formula

Sit back, relax and count your commissions. Because we've made it brain-dead simple for you to finally rake in serious money as an affiliate without lifting a finger. You just copy and paste a few things and within minutes from now you can have your first money-making campaigns up and running.
These Seven Commission Machines Have Already Made Me Thousands - Now It's Your Turn...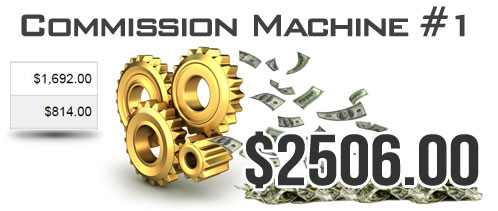 What I'm about to show you are the earnings for just a handful of the SEVEN done-for-you Commission Machines you're getting with this offer.
Your results may vary of course but know this;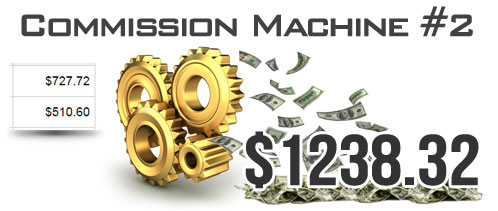 You can use these done-for-you Commission Machines even if you don't have list, even if you're a newbie and even if you're just starting out.
If you have list (or even just a few contacts on Facebook) you'll make even more money.
You're getting everything I used to create these commissions and in some cases an additional discount to pass on to your buyers which I didn't have!
30-Day No Quibble, No Questions, No Holds-Barred,
No B.S. 100% Money Back Guarantee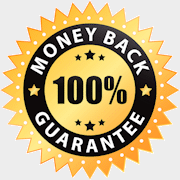 You can start making money with these 7 done-for-your Commission Machines with no risk whatsoever.
That's right - get access in seconds from now, copy them, paste them and start to see your commissions rolling in. Your investment in this is completely protected with our NO B.S. 30 Money Back Guarantee.
You literally cannot lose here;
If, for whatever reason, you want your money back just let us know before the 30 days is passed and you'll get a no quibble, no questions asked refund.

YES - I Want To Make Big Commissions at The Speed of LIGHT with this Done-For-You Service

YES. Please give me immediate access to the SEVEN done-for-you Commission Machines for the low, one-time investment of just $97.

YES. I understand you are doing everything for me and I just need to copy and paste the Commission Machines online to start making money

YES. I understand I will be cashing in quickly because you're giving me SEVEN Copy 'n' Profit Commission Machines right now

YES. I realize I will make money easier than ever before with Ready-Made Bonuses which will instantly boost my sales


YES. I understand you have done all the hard work so I don't have to - I just copy and paste the Commission Machines to generate sales.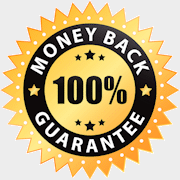 There is no risk whatsoever and I want to invest in this Complete Done-For-You Service for the small, ONE-TIME, ONE-OFF investment of just $97. I have a FULL 30 Days Money Back Guarantee, and nobody is allowed to ask me anything or try to pitch me something else if I decide to ask for my money back.
Very Limited Time Offer
Get Access Now: